Red Kitchen
For a long time it has been possible to find red accessories to brighten up the kitchen.  A red toaster or a red kettle, or even a red bin can provide an attractive contrast to a monochrome kitchen.  Some companies manufacture refrigerators or cookers in primary colours such including red, and there are also red curtains or tablecloths on the market. However, red has now become a very fashionable colour to use for the entire kitchen.
Whereas kitchens in neutral shades, particularly natural wood shades, or darker wood tones, or very pale colours are more usual, red kitchens can produce a very cheerful atmosphere.  Kitchens are intended to work in, or have meals in, and a red kitchen can make the experience much more enjoyable, particularly on a dark, gloomy day.
Now that manufacturers have recognized the need for red kitchens, they are providing kitchen cabinets with matching accessories. Red tiles on the walls can be used to tie in with the kitchen units, or even a red tiled floor.  Darker shades of red may suit some people more than the brighter ones – there is now quite a large range of reds to choose from, everything from a real fire engine red to a more conservative dark cherry red. Ideally all the reds used would match, as different shades of red do not go well together.
There can be advantages to using bright colours such as red in the kitchen, such as the way marks will not show up as obviously as they would in an entirely white kitchen, for example.  A red floor is much easier to keep looking clean than a white one.  Because red is not a traditional colour for kitchens, it can make a kitchen into more of a multi-purpose environment, suitable for the many functions kitchens have these days.  It can create a warm, inviting atmosphere for doing homework, for working on one's lap-top, or even for entertaining guests.
A lot of people will find a kitchen decorated entirely in red rather over-powering, but it is always possible to contrast carefully-chosen items in red with more neutral shades.  Red goes very well with white, for example, or with black.  It can also be very effective with touches of blue or yellow. Red kitchen cabinets teamed with red cooker and fridge or table might be enough to give the kitchen a modern, trendy look.
Red Kitchen
images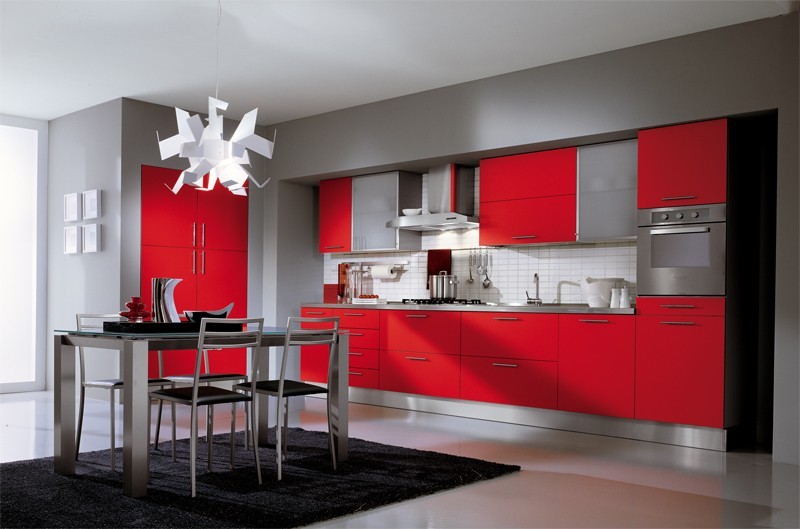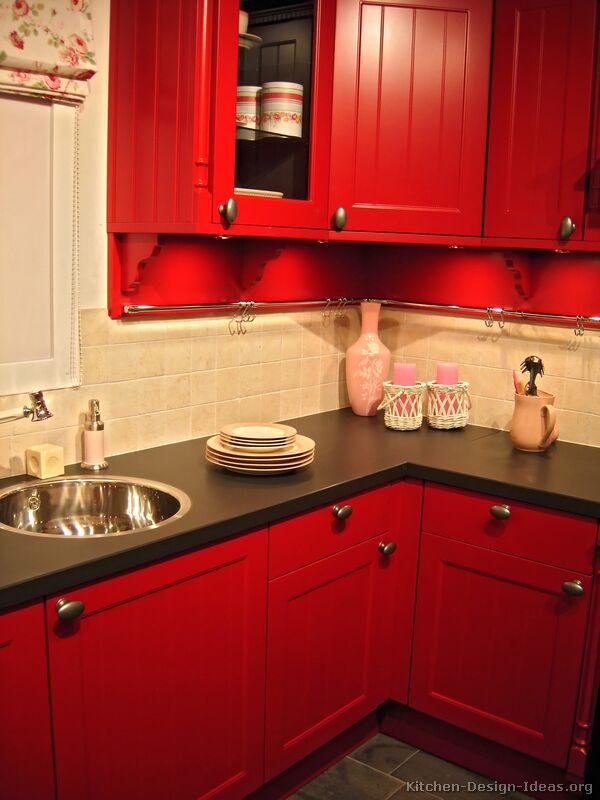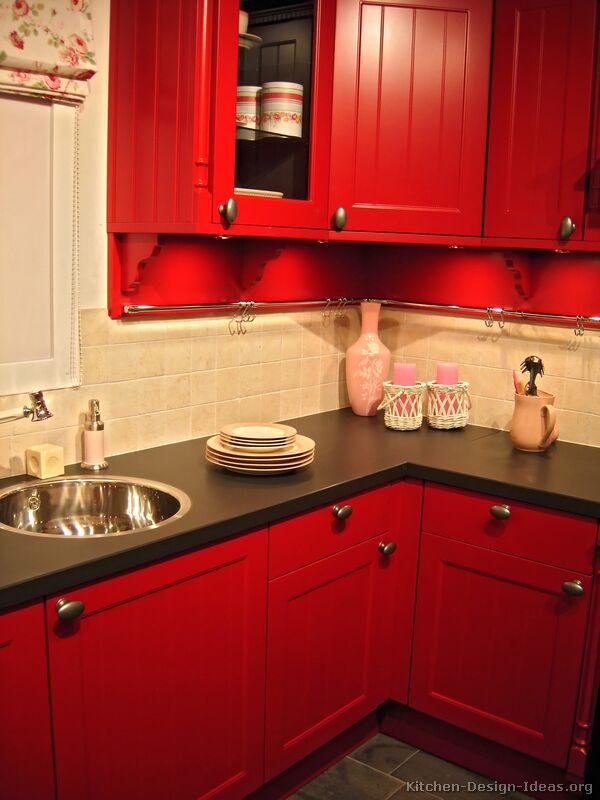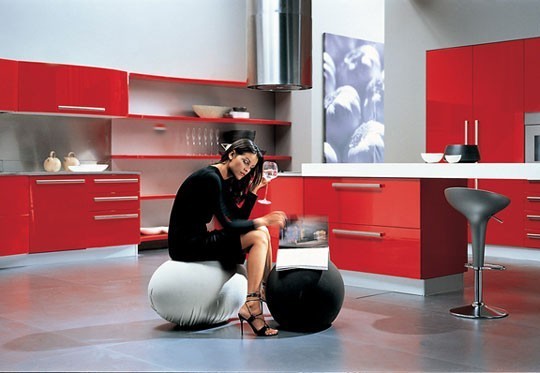 Red Kitchen
Related Posts :