Bathroom Tile Ideas Design
Bathrooms are the most expensive rooms to design in a house. You can not afford the replacement every time it gets damage. Several bathroom tile ideas help many people to renovate their bathroom in much better way. The concept behind designing your bathroom should be such that you must love it for a prolonged period of time.
While tiling your wet areas has practical motivations, it can also be done in style. The conservative choice was always for neutral square ceramic tiles in standard sizes, perhaps with a few border or feature tiles. This narrow focus has changed, with consumers becoming more adventurous and choosing anything from big bold tiles to tiny mosaics, or interesting materials such as glass, ceramic or natural stone. The choice of material and size is all about an impression of space. Larger tiles have less grout lines and make your surface look bigger. For example a bathroom with a low-ceiling can be countered with a narrow strip of feature tiles running vertically up a wall to give an appearance of a taller ceiling. Another important consideration when choosing bathroom tile ideas is safety. Study the safety ratings of tiles that are glazed with different finishes to make it less likely to slip over on water spilled onto the tiles.
Ceramic Tiles:
Ceramic tiles have been used for years in bathrooms and are easily up to the task. They are a ceramic biscuit or base with a glazed surface. They are usually the cheaper alternative and start around $20 per square metre for reasonable tiles.
Porcelain Tiles:
Porcelain is the next step up with harder wearing qualities than the ceramic brother. Most people who purchase porcelain do so for the look rather than the hardness though. The square edges and the stone and marble look alikes are so convincing these days. Be wary though as there are many types of porcelain around. Glazed and full bodies are the main types, with the glazed porcelain only having a small coating of glaze on the top of the tile, like icing, The full bodied tile colour is even right through. This means if there is a scratch or a chip, it is less noticeable. Porcelain starts at $40 per square metre for Chinese glazed, and steps up through Chinese full bodied to Italian and Spanish tiles. The Chinese tiles can be very good, and more and more has been imported into the country over the past few years. The Italians will always have the design and style edge though.
Exotics:
Glass, Stone, Marble. If you decide to renovate using any of the above options, the cost of the tiles is increasing as well as the cost to lay the tiles. Do not scrimp on the tiles or the price you pay to lay them. It is a specialised skill laying stone and marble and the guys who do it well charge for it. Keep in mind, that this is the last thing that happens in the bathroom, and if it has to come out, you basically have to start from scratch again. Make sure you are entirely happy with the work of the stonemason before he begins. Don't take his word for it. Make sure you get to see some of his finished material.
Selecting Bathroom tile ideas for your bathroom floor tile opens a world of possibilities for your overall bathroom design look. Bathroom tiles come in a variety of shapes, sizes, patterns and textures and they are the building block for any bathroom design. A great choice of Bathroom floor tile sets up the overall look for the completed bathroom renovation.
Related Posts to Bathroom Tile Ideas Design
Bathroom Tile Ideas Design
images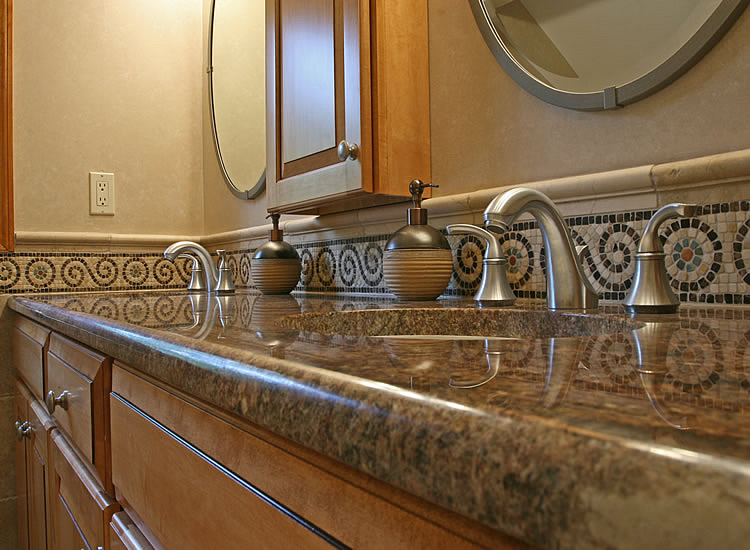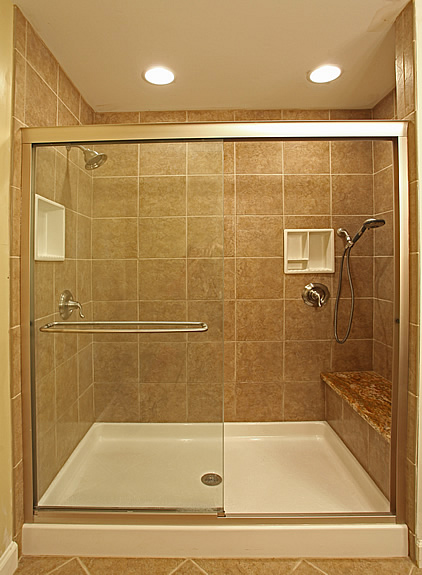 Bathroom Tile Ideas Design
Related Posts :